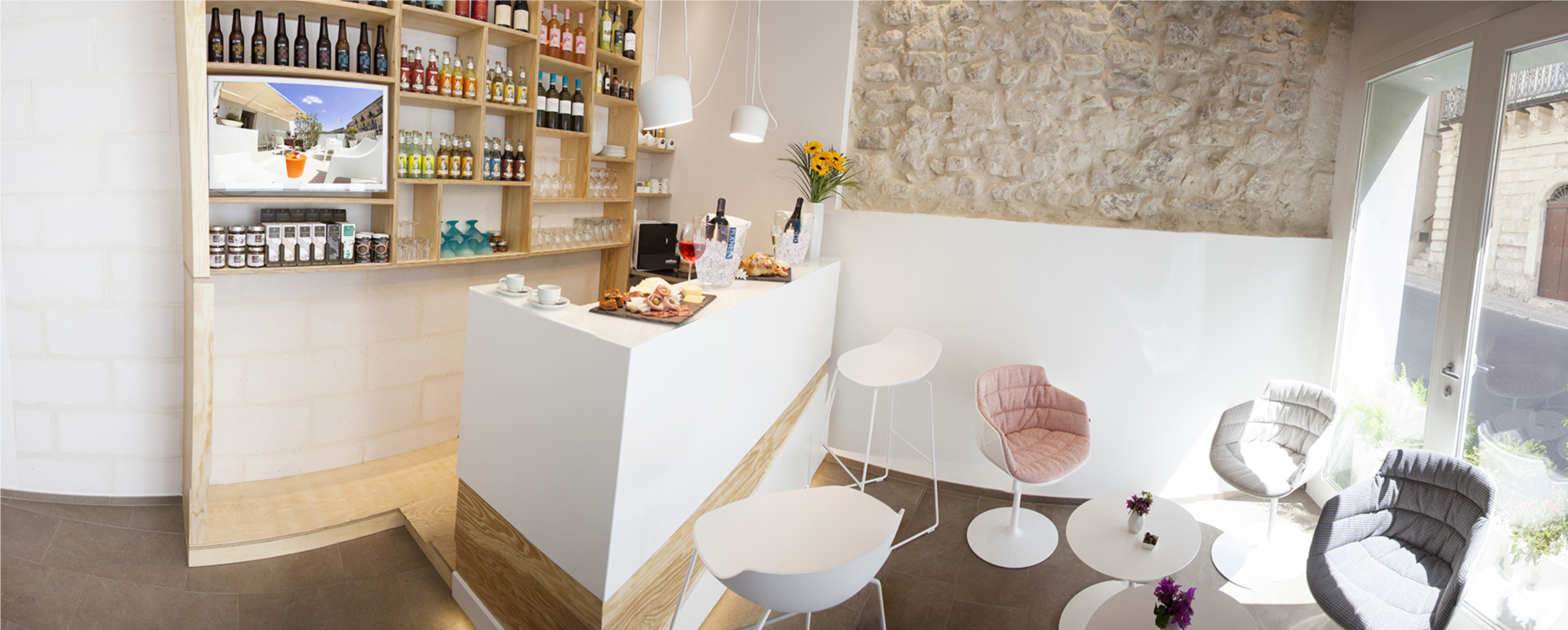 Lounge Bar
Ibla Resort offer to its guest tasty culinary proposals of the territory to start each day well.
Breakfast is the most important meal of the day where you can get the energy  needed to immerse yourself in Ragusa Ibla
You can taste the delicacies of the Sicilian tradition: Cannoli, Brioches, Almond Biscuits, Fruit Pies, Cheeses and cold Cuts, Focacce, and in summer lemon snow cone sitted in the breakfast lounge or in the panoramic terrace.
Lounge Bar is characterized from bright spaces between big windows and Romantic views on Via del Mercato , that in the sunset give you one more reason to enjoy a drink in the typical viniculture and culinary traditions of the area.